Email Marketing. Effective or outdated?
1. Email delivers a strong Return on Investment

I remember attending a direct marketing conference a while back. The presenter said that the effectiveness of targeted communications could be broken down as follows:
60% targeting the right audience
30% delivering the right offer
10% creative.
Suffice to say that since the presentation was to a bunch of copywriters and designers, the room quickly erupted into an uproar. But deep down, we knew what he was saying was right. Delivering the right message to the right people is what targeted marketing is all about. All the rest, as they say, is propaganda.
It should be what email marketing is all about. Many a marketer has fallen into the trap of thinking just because they have a list of email addresses, they can say whatever to whomever.
Not so. That's just mass marketing using someone's name.
In fact, in a cluttered environment where it's damnably easily to just push "delete", delivering the right message to the right audience is more important than ever.
Email marketing can be an effective tool in your marketing toolbox. But only if it's used wisely. And that means thinking the 60/30 rule – finding the audience who wants or needs your product or service and conveying the offer that will push their buttons.
With that little caveat ringing in your ears, we've assembled some useful stats and interesting tips around the world of email marketing. (As you read, just keep on repeating the mantra: "right offer to the right audience, right offer to right audience…")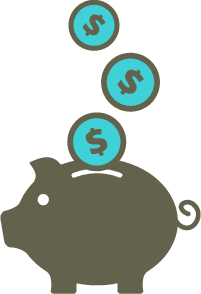 It's no surprise given the immense popularity and undeniable benefits of Email Marketing that this is a form of investment that brings a huge return on investment (ROI).
For every $1 you spend on email marketing, you can expect an average return of $42. (Hubspot)
According to a study by Hubspot, email marketing is the king of online marketing channels.
There are many other benefits, but this one comes first in keeping your business stable and growing.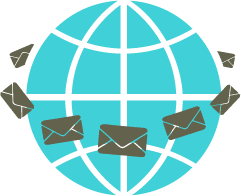 2. Billions of emails are sent daily – so why should they read yours?
In 2022 alone, 333.2 billion emails are expected to be sent and received daily (Statista, 2021).
This figure is also expected to increase to over 375 billion by 2025 – That's an incredible amount of daily emails.
Over the years, many new forms of communication have emerged. Despite this appearance, Email Marketing is still going strong and is continuing to grow. With this Email Marketing metric, it's hard to ignore the potential of a great email marketing campaign. The key of course is ensuring it's relevant to your target audience so you can connect with them and form an ongoing relationship.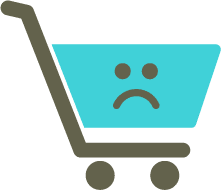 3. The power of 'abandoned cart' emails.
10.7% of individuals that receive abandoned cart emails return to make a purchase (Moosend)
Retargeting consumers who leave online shopping carts can help websites regain lost customers. Considering that the open rate for cart abandonment is an impressive 45%, you can expect 10.7% of shoppers to purchase the product.
So, are purchase reminder emails working? Statistics are here to support this claim. Emails sent an hour after cart abandonment provide better returns. Sending three cart abandonment emails delivers 67% better results than one cart abandonment email.
Lead retargeting makes sense because more than 50% of consumers will buy something after sending out a marketing email at least once a month.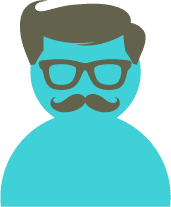 4. Personalisation improves results.
Emails with a certain personalised email subject line will get noticed. A comprehensive study by the publishing company, Marketing Dive, shows that personalised email offers 21% open rates compared to 14% open rates on non-personalised emails.
Emails that provide a personal touch lead to 58% higher click-to-open rates. A personalised subject line will also dramatically increase a campaign's KPIs. In one survey, 88% of respondents said they look more favourably on emails that feel personally written for them. (Benchmark)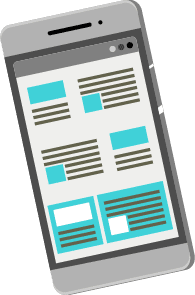 Mobile is the most widely used environment for checking email. More than 80% of smartphone users regularly check their email using their smartphones. But nearly one in five email campaigns are not optimised for mobile devices. (Hubspot) If your emails aren't mobile-first or at least mobile-optimised, you're missing out on many potential connections, customers, leads and sales. It will also raise the bounce rate due to poor user experience.
Mobile optimisation is especially important for younger demographics. 59% of Millennials and 67% of Gen Z primarily check email on their phones. (Campaign Monitor)

6. Email works best for B2B.
Email is the place for serious conversations, which hits the B2B gold spot. That, along with the unbeatable 4,200% ROI, makes email one of the most important marketing channels for B2B companies.
31% of B2B marketing professionals consider email newsletters the best way to nurture leads. (Content Marketing Institute)
It takes time and effort to successfully plan a B2B email marketing campaign but the investment is worth it. Valuable periodic newsletters to customers are the best way for you to stay engaged with potential customers. But when it comes to choosing this approach, you need to have the right content strategy in place to steer your customers down the path to conversion.
The above statistics for 2022 still show the effectiveness of your email marketing strategy.
So is email marketing outdated?
No, It's incredibly relevant and an essential channel for your marketing efforts. We'd say that it's your email marketing strategy that is outdated.
Let us help you breathe a new life into your EDM strategy.