Portraying positive points for point-to-point delivery.
How we packaged up a convincing online argument for SUB60's "Get it done" attitude.
We get it done.
SUB60's mantra is "We Get It Done" (which happened to spring out of a branding workshop we ran for them).
Every day, Kiwi businesses and consumers rely on that mantra to get over 5000 items delivered to their destinations across New Zealand. Those items come in all shapes and sizes – and when they include medical supplies, fresh food and dangerous goods, you can see why customers need to trust SUB60 to get the job done right. We created a website to help cement that all-important trust, showing the people who get it done, and how they do it.
Signposting services.
SUB60 has a truckload of delivery options to cater for all those different customer needs. We created icons for very one of them, so speed-reading clients can grasp what specific services offer at a glance.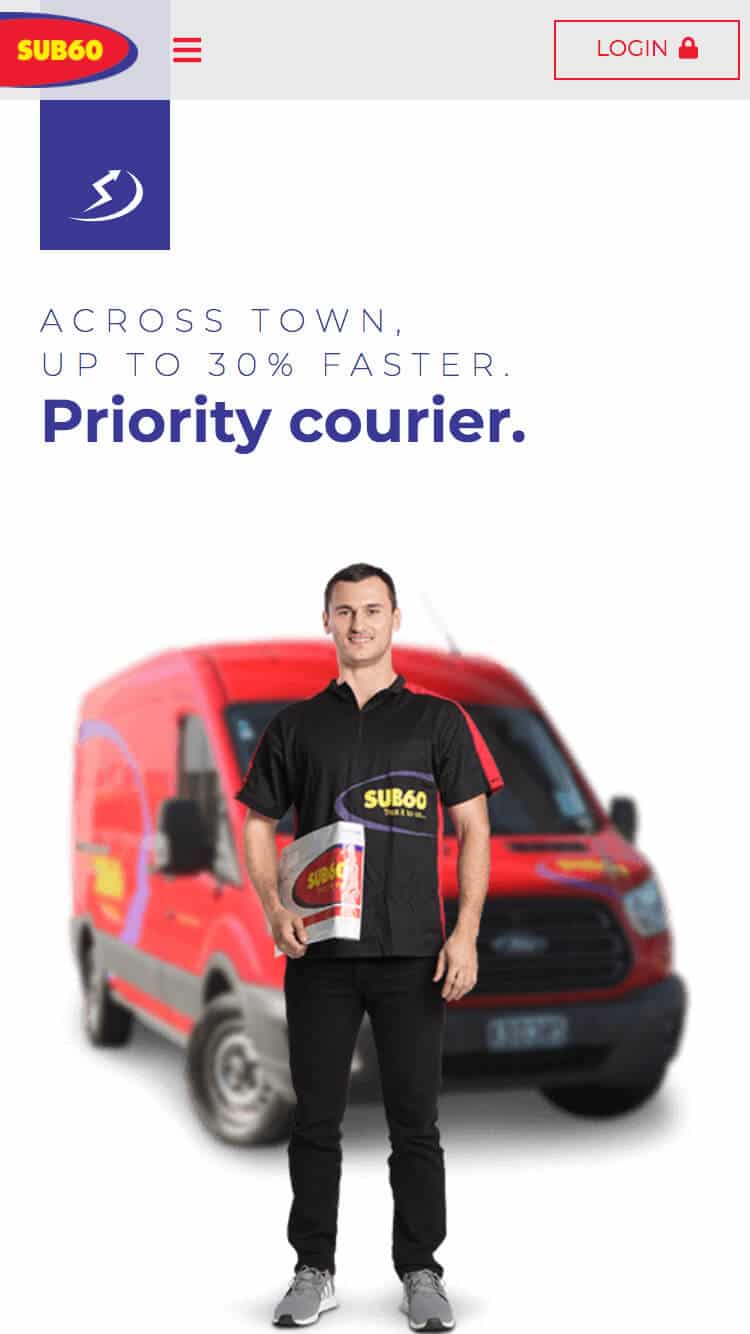 An easy journey.
Each service has its own landing page. That's good for boosting SUB60's website ranking. It's handy for customers too, because it allows SUB60 to clearly explain the different benefits of each service.
Forget about long and winding roads when booking a courier. SUB60's online booking system is a breeze. Tracking deliveries is easy too. And checking account information.
Positive points in print.
Pulling elements from the website, we redesigned SUB60's print collateral to deliver a consistently positive message at every point.