5 ways to better target your audiences on LinkedIn.
Are you reaching the right audience on LinkedIn? Wondering how to better target?
In this article, you'll discover how to target your ideal audience with LinkedIn Ads.
1. Know who your ideal audiences are.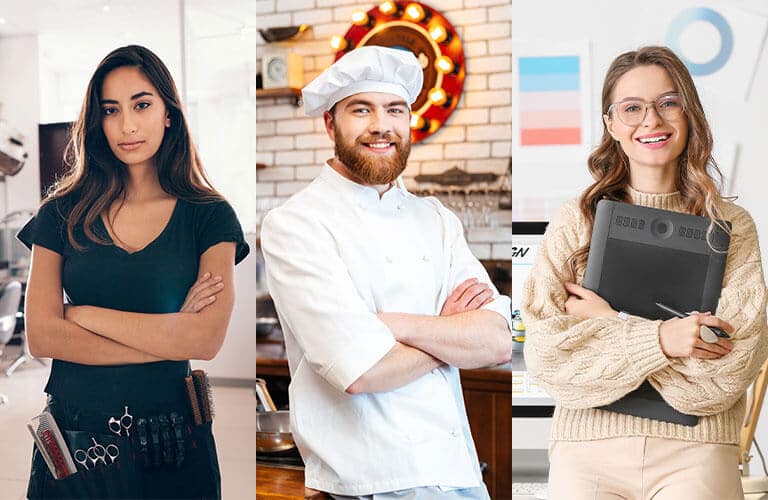 Having a clear idea who your audiences are will make things easier because you'll know who to target, where to reach them and how to talk to them in a way that resonates and compels them to become your clients.
Create a detailed buyer persona based on real-time company information.
Why is this so important? A well-defined persona allows you to personalise your marketing messages. When you use personalisation in your messaging and make sure it fits people's needs, they're more likely to take you and your business seriously. This focused effort means you can also maximise your return on investment (ROI).
The ad content can be tweaked in editing to create slightly different versions that speak to each persona more clearly and increase the chance of signups.
Remember, the world is always changing: New members are joining LinkedIn and existing members are changing jobs. So don't forget to update your buyer persona frequently.
2. Use LinkedIn Smart Audience Expansion features, such as "Lookalike Audiences".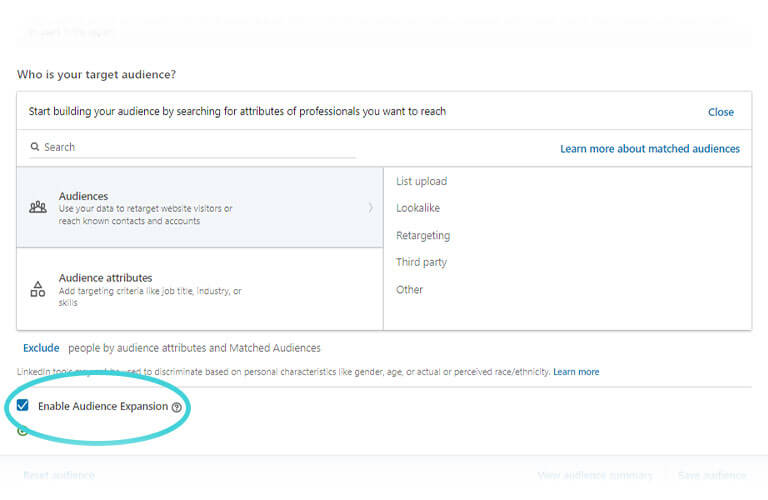 Click the "Enable Audience Expansion" tick box.
This handy feature enables you to increase the reach of your paid ads by serving ads to audiences with similar attributes to your target audience.
Just a caveat here: "Lookalike Audiences" works best when you already have a high performing audience.
3. Using "Job Functions" instead of "Job Titles".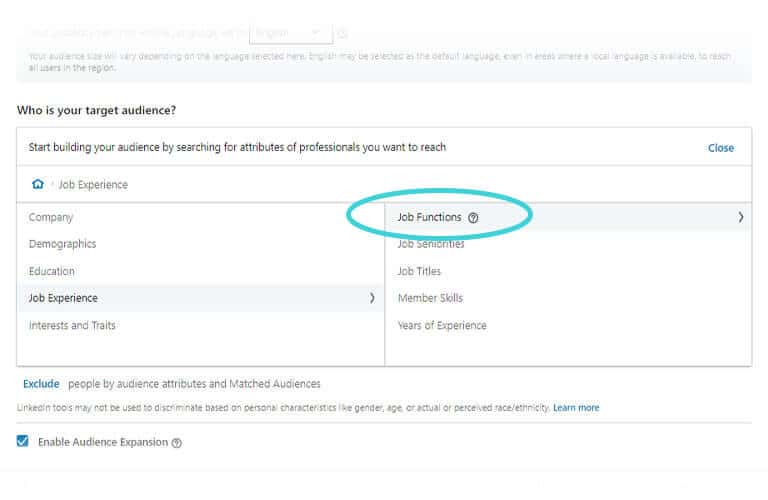 This is the broadest targeting available on LinkedIn, which means it gives you access to the largest audience.
Using the attribute "Job Functions" when creating the audience is useful in targeting each persona. Job Function is based on standardised groupings of job titles. This helps create an audience without necessarily selecting all the possible job titles that your persona would be doing. The audience creation is also narrowed down through layers of attributes such as Location, Years of Experience and Job Seniorities.
4. Don't limit your potential reach by choosing the wrong targeting option.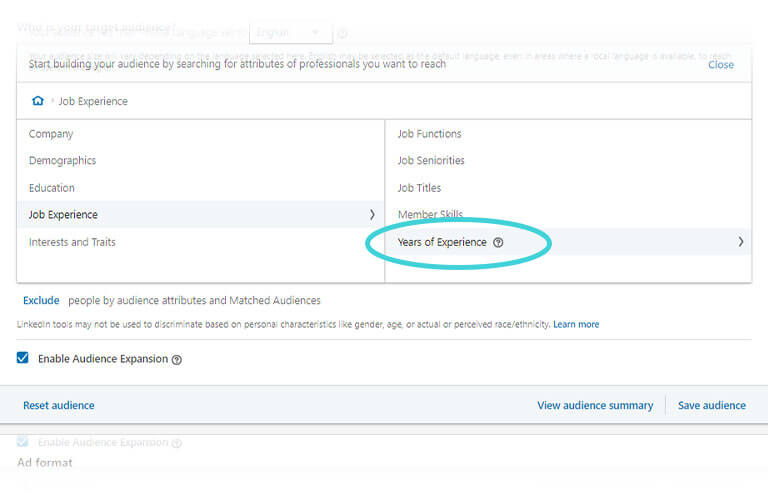 Targeting by "age" is a good example of this, as it can severely limit your potential audience size. LinkedIn recommends instead that you choose "years of experience". So think carefully about the search terms you need to use. LinkedIn can provide guidance around this.
5. Use Audience Testing and Demographics Reporting.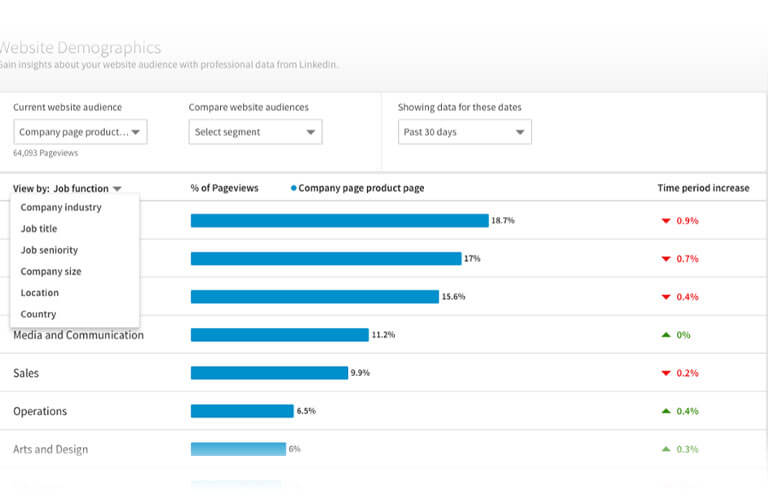 Demographics Reporting is available in your account dashboard.
Build up valuable profiles about your markets using the most accurate professional data that's only available on LinkedIn.
Create tailored content and compare the results. Compare different pages to learn which type of content resonates with different audience demographics.
Reach your ideal prospects. Use what you learn through website tracking to target website visitors who are most likely to become qualified leads and customers.
Ready to expand with LinkedIn Ads?
Understanding your ideal customer is key to targeting the right prospects with the right message that will engage and motivate them to do what you want them to do.
Contact us for a well-defined strategy.