Giving house hunters a healthier alternative.
How we helped Waikare Estate sell the good life.
The essence in a logo.
Selling the dream started with a logo design that captures the essence of the brand. A gently undulating landscape bathed in sunlight conveys the laid-back lifestyle, while the font hints at simple, less stressful times.
The site that dreams are made of.
The promise of a more relaxed environment in which families can grow is reflected in the tone of the website, with its warm palettes, lifestyle images and copy.
The site doesn't ignore life's practicalities. It's built in WordPress, making it easy for the client to update and maintain. That's a must when properties are listed and sold on a regular basis.
They clearly understood what we wanted to convey.
"The Forge team worked closely with us to create a brand that effectively reflects the lifestyle benefits that Waikare Estate has to offer. They clearly understood what we wanted to convey and expressed this across all of our marketing collateral."
Ryan Castles
Sales Manager, Waikare Estate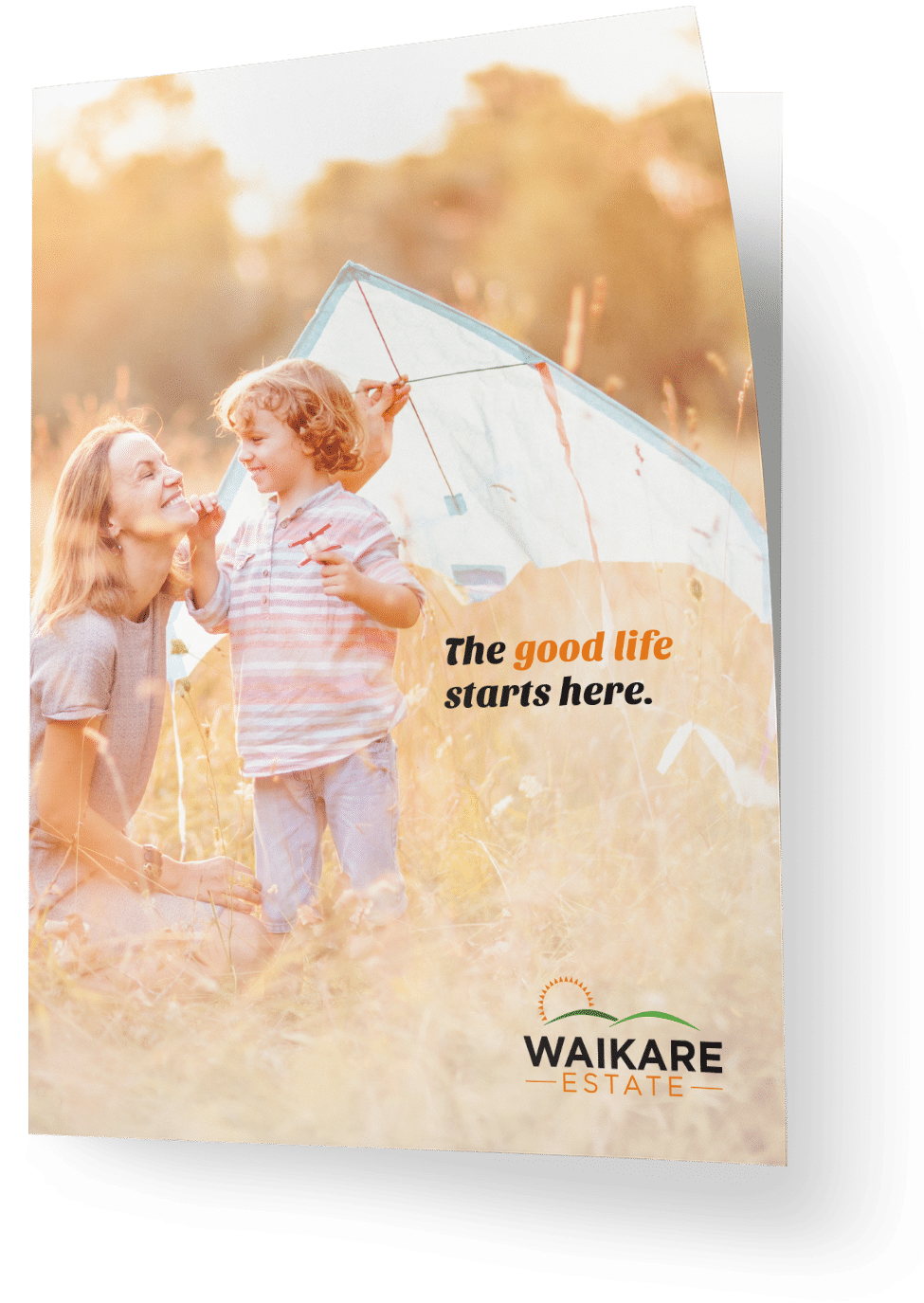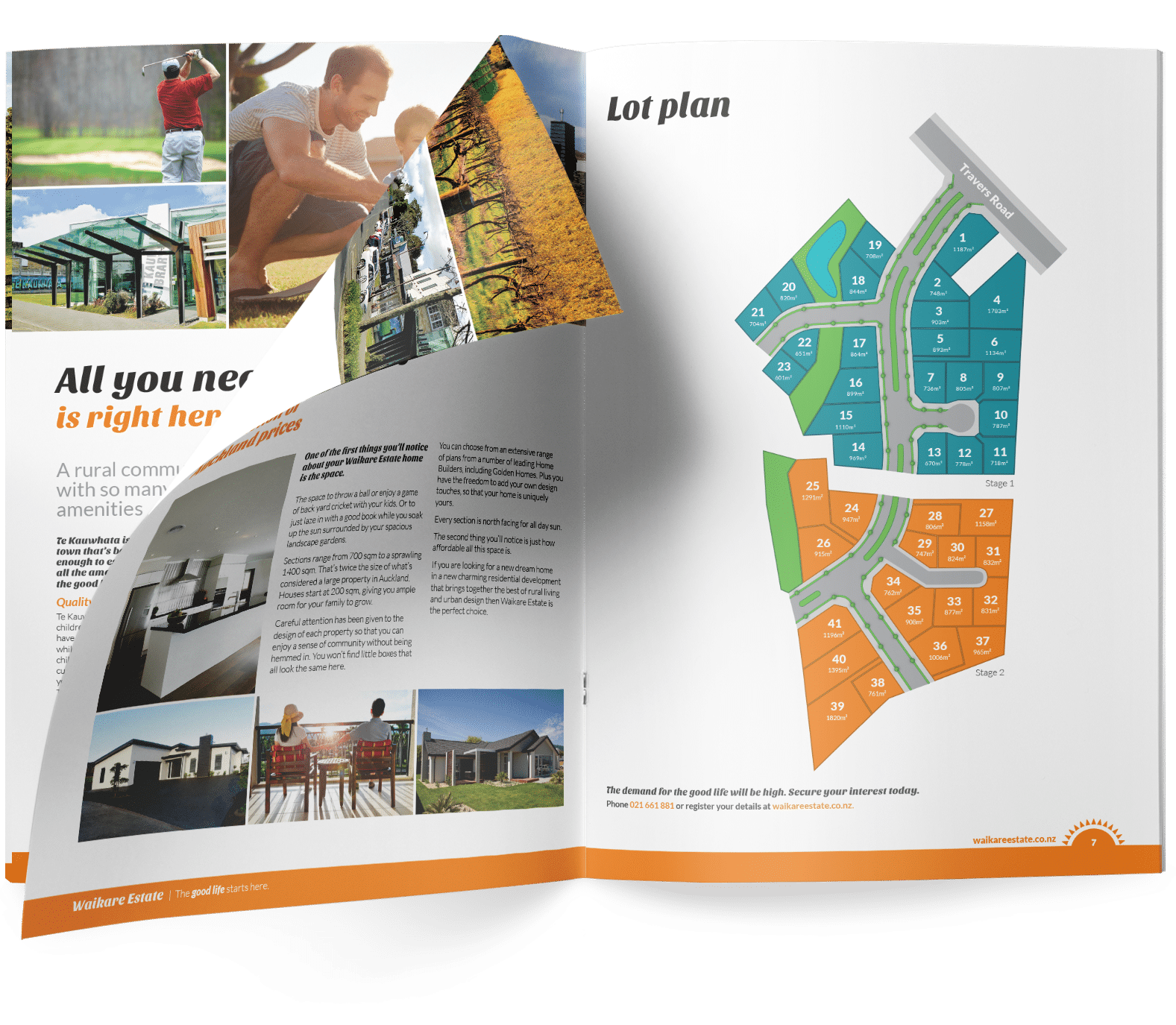 Creating tactile support.
We carried the promise of better living across to a brochure and billboard.