Creating a sense of awe for concrete space.
How we help PeterFell colour their customer's thinking.
A website to wow.
PeterFell produces the oxides that transform run-of-the-mill grey concrete into something far more inspiring. It was our job to create that same level of inspiration on the website. In the case of the homepage, we let the gallery of awe-inspiring photos tell the story, drawing the user in to find out more.
Built so they will come.
We put some solid thinking around what should be said, so the site ranks well on search engines. We keep our thinking fluid, with ongoing recommendations and enhancements that keeps the site performing.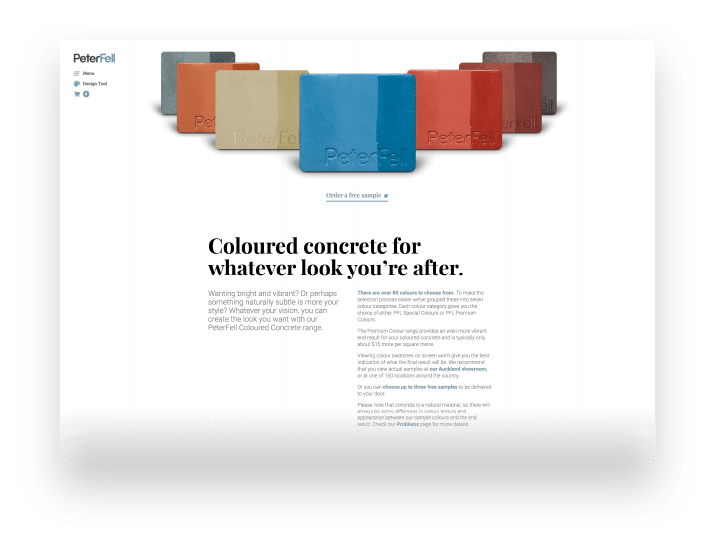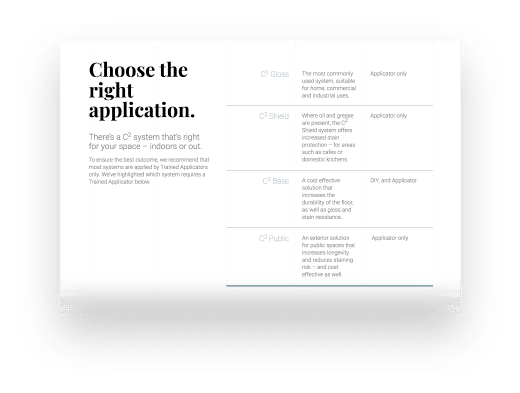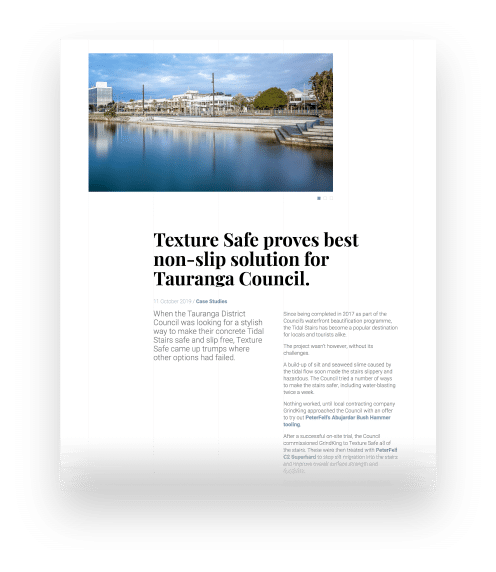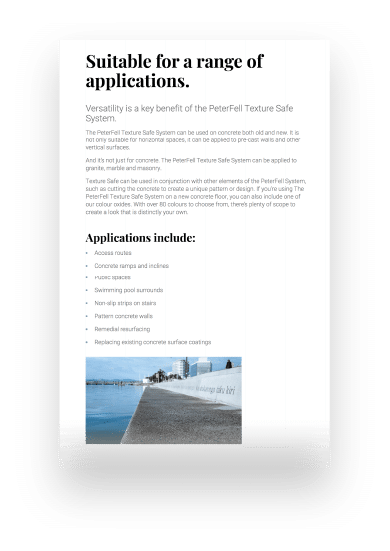 Step by step to a happy space.
A design tool takes users through the five key steps to creating the space they want using coloured concrete. At the end of the process, they will get free coloured concrete samples.
Communication is timely, research is extensive.
"Our experience with Forge Creative has been excellent. Communication is timely, research is extensive, and we love what the team at Forge Creative have created for us."
Emma Stewart
Marketing Manager, PeterFell
Persuading in print.
The look and feel of the site is reflected in a suite of brochures. The sense of space that has been achieved on the website is here accomplished using a square format that also helps to lift the brochures out of the ordinary.