Two words that say all the right things.
HS Trading is a New Zealand-based importer of quality foods. They briefed us in to create an umbrella brand for a range of wholesome products they were bringing into the country. It needed to conjure up a sense of naturally grown goodness amid lush green fields and bright sunny skies (the sort of idealised world we remember as kids).
Oh yes, and there had to be a strong Kiwi feel about it too.
After much bouncing around of ideas we came up with Riverside Farm, supported by a simple graphic element that conjures up all the rustic serenity the name implies.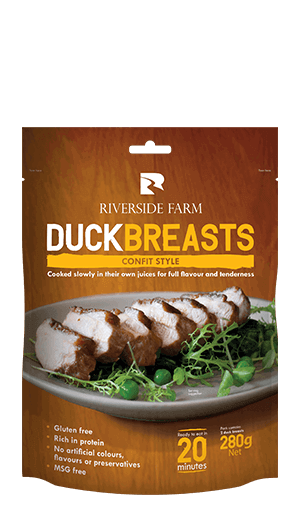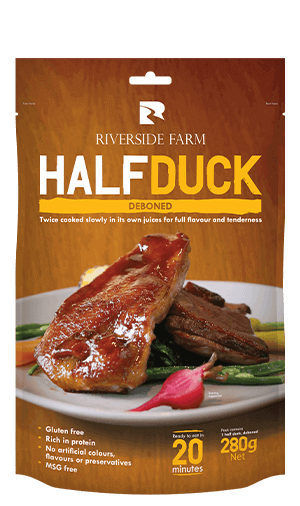 Getting food to fly off the shelves.
The first range on the Riverside Farm menu was pre-cooked Duck – a first for New Zealand that has since secured shelf space in Countdown stores nationwide.
An elegantly simple dish overlaid on a rustic wooden background shows how consumers can use pre-cooked duck to create restaurant-style dishes quickly and easily in their own homes. At the same time, the imagery and choice of typeface helps to reinforce the brand's values of down-home honesty and goodness.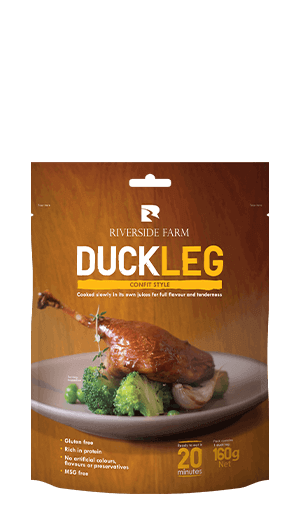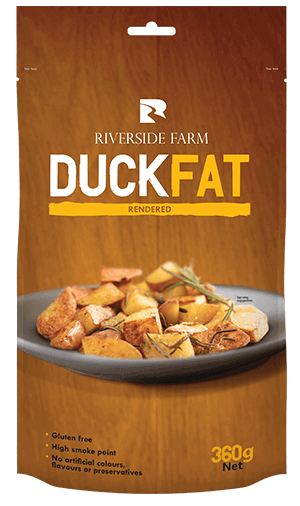 Countdown have taken the full range.
"We are so pleased with the packaging, the product is selling really well and Countdown have taken the full range."
Amanda Zhou
Director, Riverside Farm
Feeding a passion for cooking.
Kiwis love to cook. The Riverside Farm website is brimming with useful tips for making something wonderful happen in the kitchen (as well as stirring assorted culinary emotions, as all good food sites should). These same tasty words of wisdom are available as recipe cards in-store.